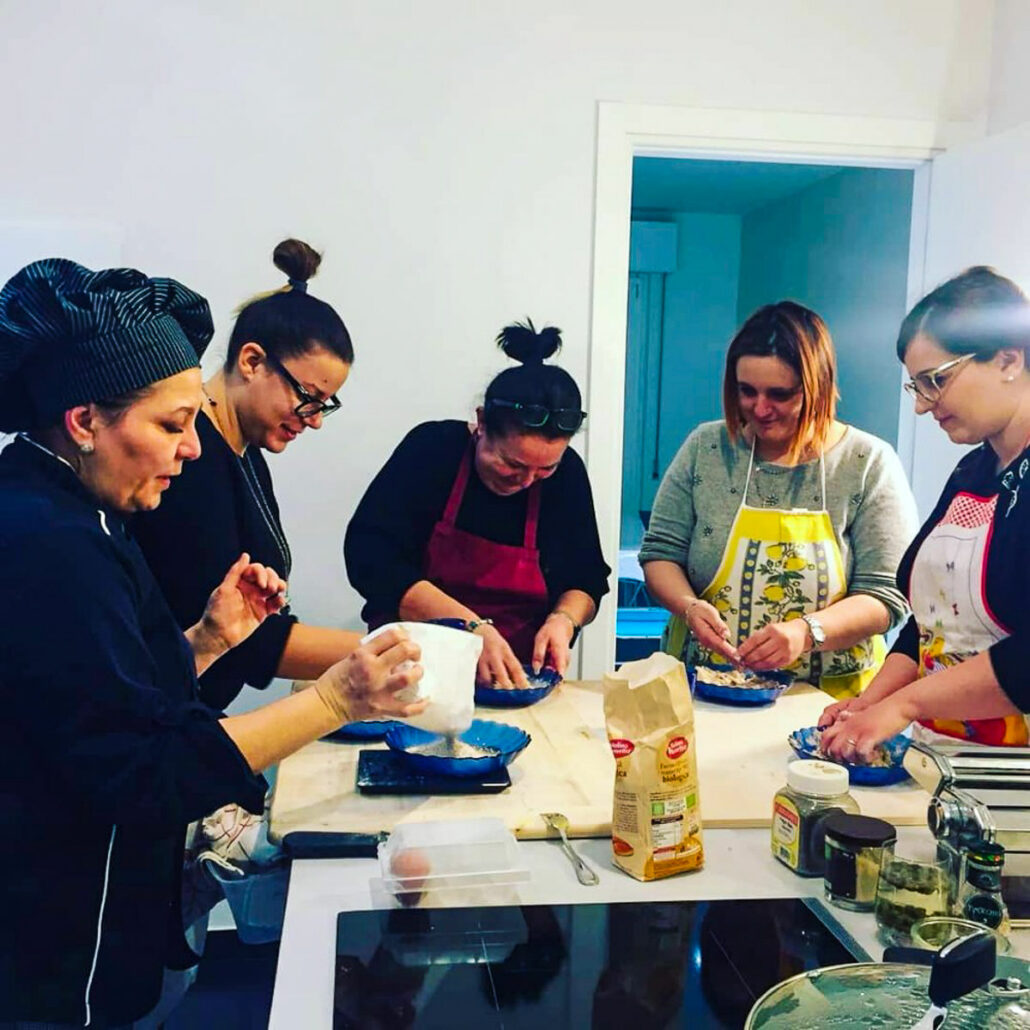 From 100€ / person
Experience a unique team bonding opportunity with our cooking team building class in Florence.
Our professional chef will lead your team in preparing a delicious meal while improving important skills such as communication and collaboration.
Indulge in the fruits of your labor by enjoying the meal together in a beautiful natural setting. This is the perfect opportunity to bring your team together and create unforgettable memories.
Don't miss out on this once-in-a-lifetime chance to unite your team in the kitchen. Book your spot today and get ready for a delectable cooking team building experience in Florence!
Where
Different locations are available in the Florence metro area and the surrounding area, depending on the group size.
Frequently asked questions
Why cooking team building and not other team building activities?
Because the ability to organize work and time is stimulated as in a company, but everything takes place in a more creative environment, producing immediate results that can be shared in a "playful" environment.
What is the duration of the Marco's Kitchen cooking team building?
Usually, 3 hours are spent in the kitchen preparing the 3-course meal which is then shared. In total, therefore, usually, the duration is about 4 hours.
Is it possible to organize the cooking team building in a personalized way?
Of course! This is a private event that is defined together with the client company both in terms of methods and in terms of duration.
We have an international team, is cooking team building recommended?
Cooking team building is a powerful driving force for aggregation, especially in an international multicultural context. Preparing food is certainly the most shareable activity whatever the nationality of the participants.
In which languages ​​is Marco's Kitchen cooking team building available?
Marco's Kitchen cooking team building is available in Italian, English and French.