Overview
Duration: 1 hour
In this online tiramisu cooking class, you will learn how to make authentic tiramisu using a recipe, from one of the most famous Italian pastry chefs, that ensures the eggs are safe.
In fact, the rich cream is obtained by preparing a custard and mixing it with mascarpone and whipped cream.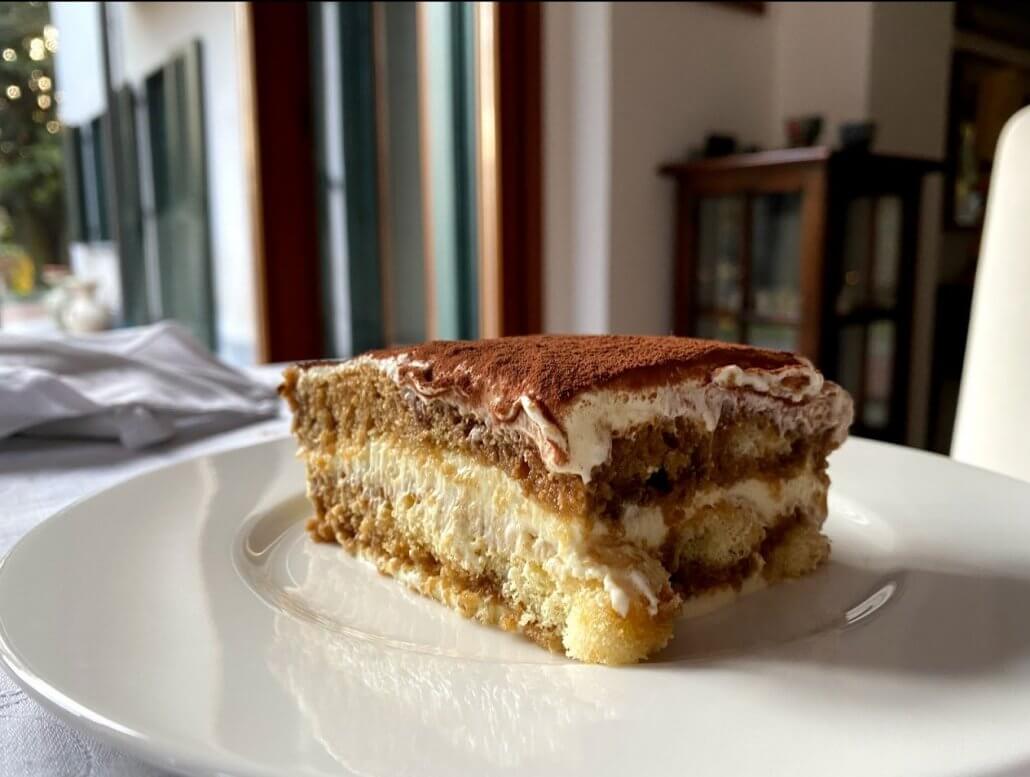 Ingredients
twelve servings
9 oz / 250g Savoiardi
4 tsp / 10g cocoa powder
1 lb / 450g Mascarpone
1 3/4 cup / 450g whipping cream

custard

1/2 cup / 100g egg yolks
1/2 cup / 100g Sugar
1 Vanilla stick or vanilla powder or liquid vanilla 1/2 teaspoon
½ Lemon peel
3 1/3 tbsp / 25g Corn starch
1 cup / 250g Whole milk

coffee bath
Utensils
Plastic wrap
2 bowls (about 10 inches diameter)
3qt / 22×35 cm Rectangular Baking Dish
1 container for coffee bath
1 pot 10 inches diameter
1 scale or measuring set
1 electric hand mixer or stand mixer
1 peeler
1 spatula
1 whisk
1 strainer
Technology
Connect with me using Zoom on your computer, tablet or mobile device.
What happens after you book your class?
Review the shopping list of ingredients above to purchase before the class.
Review the utensils list above, you probably already have all the things you need in your kitchen!
On the day of your class, you'll receive a calendar invitation in your email with a Zoom link, about 50 minutes before the class starts.
Book your online cooking class